Home Learning
All of our home learning and remote learning can be found on Jotter learn. To access Jotter learn please click below. You will need your username and password to login.
https://broadmeadls.home.schooljotter2.com/
To read our Remote Learning Policy please click here.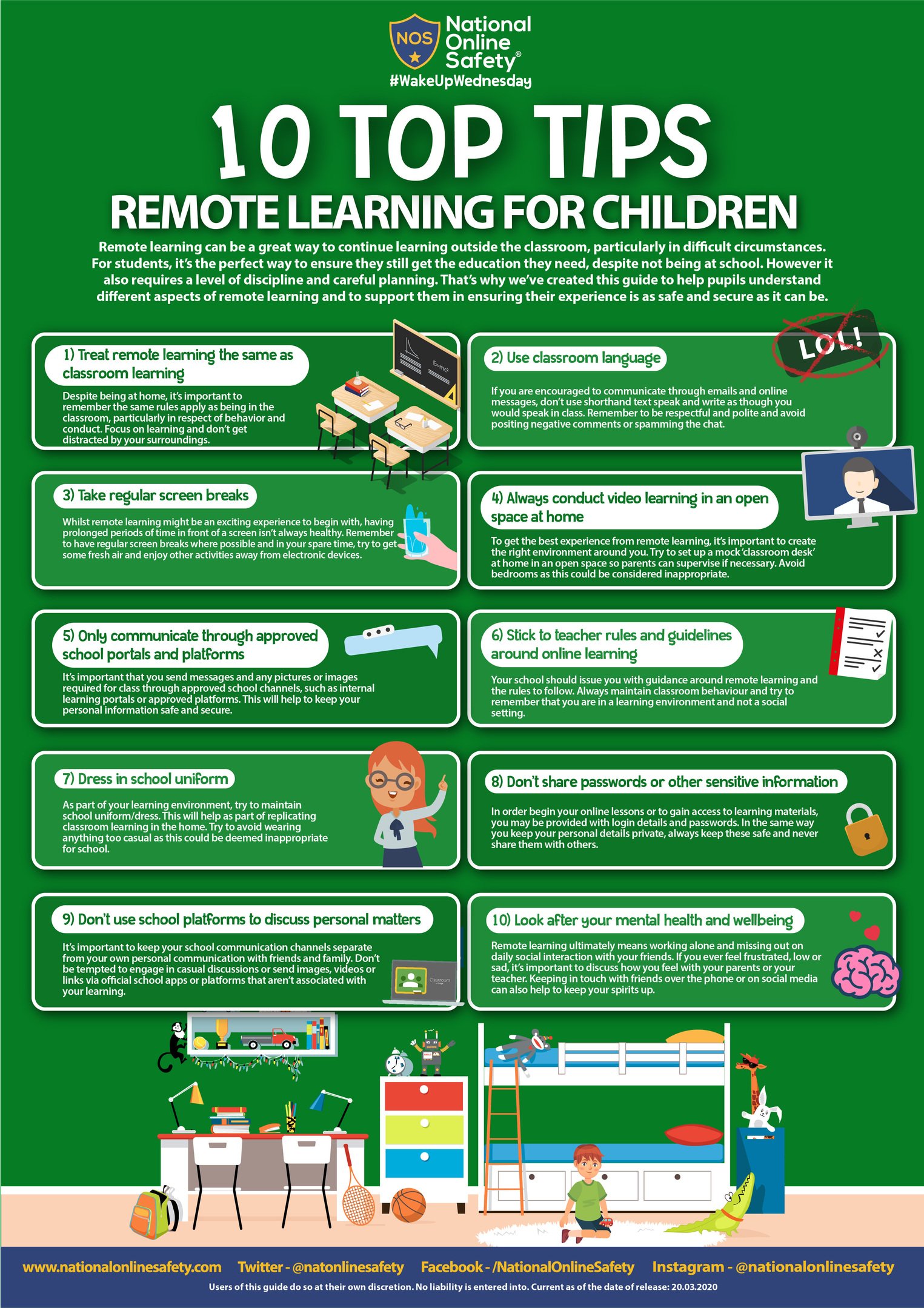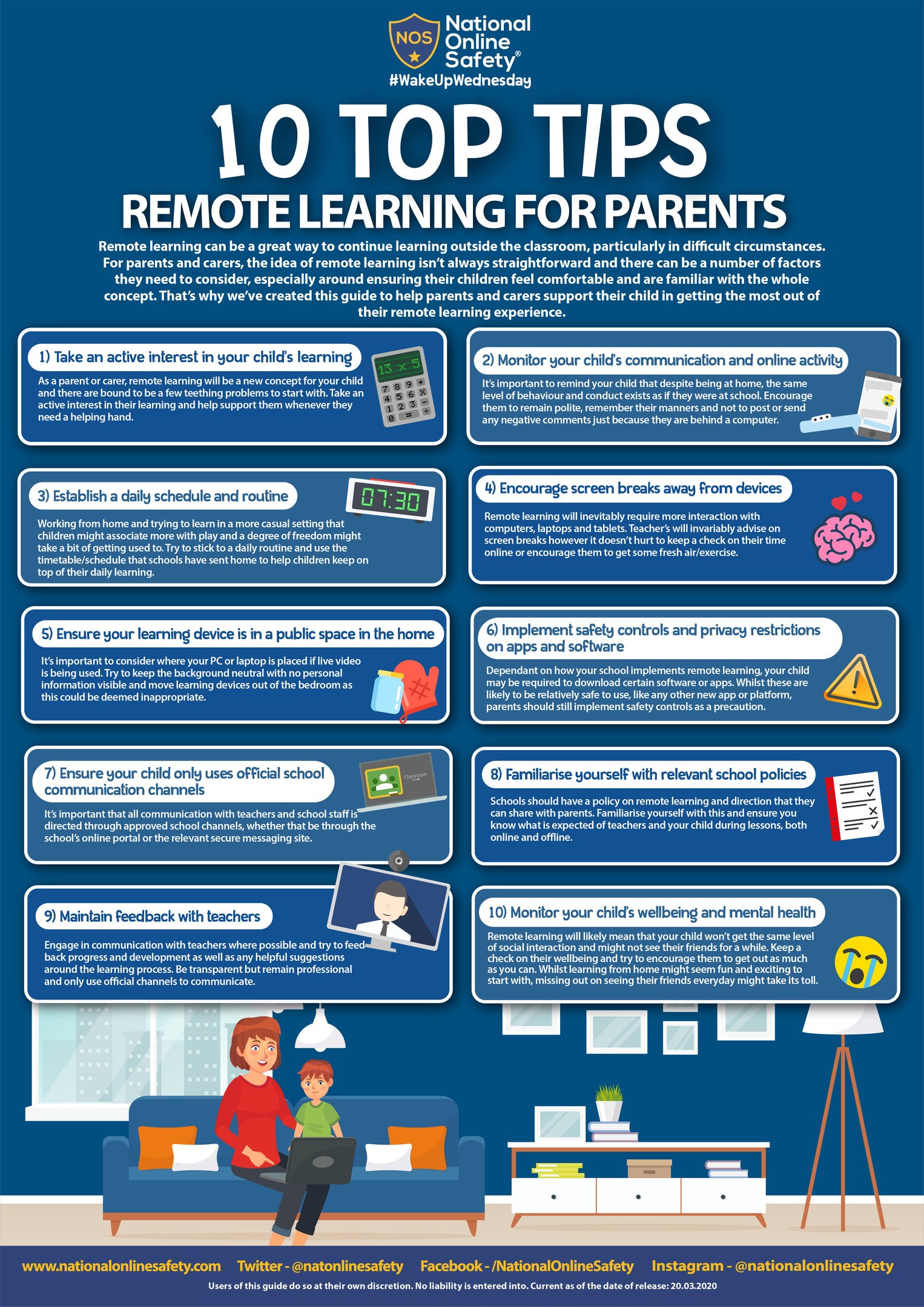 Below are some useful websites.
Websites:
BBC Supermovers have many videos which require the children to move whilst learning! Please see link below.
https://www.bbc.co.uk/teach/supermovers
Please also see https://www.jumpstartjonny.co.uk/home and
https://www.nhs.uk/10-minute-shake-up/shake-ups
Many educational websites are offering free access whilst the schools are closed. Please see our list below.
https://kids.classroomsecrets.co.uk
Parents free login to Twinkl www.twinkl.co.uk/offer
Maths Mastery: YR to Y6
https://www.mathematicsmastery.org/free-resources
2 Simple/ Purple Mash
https://2simple.com/blog/using-purple-mash-when-school-closed/
Minecraft: Education Edition
https://education.minecraft.net/
Blockly
Learn computer programming skills - fun and free.
Scratch
https://scratch.mit.edu/explore/projects/games/
Creative computer programming
Ted Ed
All sorts of engaging educational videos
National Geographic Kids
https://www.natgeokids.com/uk/
Activities and quizzes for younger kids.
Duolingo
Learn languages for free. Web or app.
Mystery Science
Crash Course Kids
https://m.youtube.com/user/crashcoursekids
As above for a younger audience
Crest Awards
Science awards you can complete from home.
Paw Print Badges
https://www.pawprintbadges.co.uk
Free challenge packs and other downloads. Many activities can be completed indoors. Badges cost but are optional.
Tinkercad
All kinds of making.
Cbeebies Radio
https://www.bbc.co.uk/cbeebies/radio
Listening activities for the younger ones.
Nature Detectives
https://naturedetectives.woodlandtrust.org.uk/naturedetectives/
A lot of these can be done in a garden, or if you can get to a remote forest location!
Oxford Owl for Home
https://www.oxfordowl.co.uk/for-home/
Lots of free resources for Primary age
The Artful Parent
https://www.facebook.com/artfulparent/
Good, free art activities
Red Ted Art
Easy arts and crafts for little ones
The Imagination Tree
https://theimaginationtree.com
Creative art and craft activities for the very youngest.
Toy Theatre
Educational online games
DK Find Out
https://www.dkfindout.com/uk/?fbclid=IwAR2wJdpSJSeITf4do6aPhff8A3tAktnmpaxqZbkgudD49l71ep8-sjXmrac
Young Writers: http://www.youngwriters.co.uk/
For 5-7 year-olds
Animal Acrostics Poetry Worksheet
Silly School Trips Story Writing Worksheet
For 7-11 year-olds
Out of This World Poetry Worksheet
Ridiculous Writers Mini Saga Writing Worksheet