Elephant Class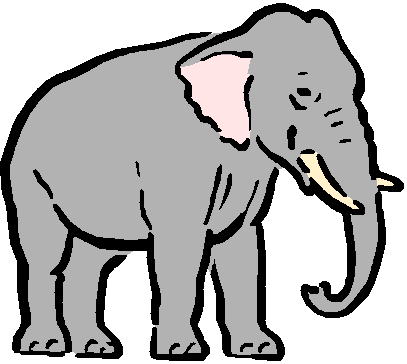 Dear Parents,
Happy New Year!
We hope the children are all very excited about our new topic –Life on a Dump -We know we are looking forward to it!
We will be learning about Life during the Stone Age, rocks and soils, what happens to our rubbish and how we can help the planet through the reduce, reuse and recycle method. We will improve our art skills in the medium of sculpture, find out about different sculpture artists and look at repurposing old clothing into something new. We will also be learning about keeping our minds and bodies healthy, future dreams and the importance of setting goals to help us achieve them. Alongside this, we will be looking at life online and learning about communicating safely on the internet including recording our own vlog!
Our P.E. days are still Monday and Tuesday. The children will need to come to school in full P.E. kit on these days.
Our values this term are Tolerance, Friendship and Patience.
We will be reading Stig of the Dump by Clive King this term. The children may wish to purchase their own copy to read at home and to read along with in school.
Reading at home is so important – children who read at home really do make the greatest progress. Please try to hear your child read as much as possible or encourage them to read for pleasure. It does make a difference.
Best wishes
Mrs Cosbie-Ross and Miss Jarra
Look what happened to our classroom!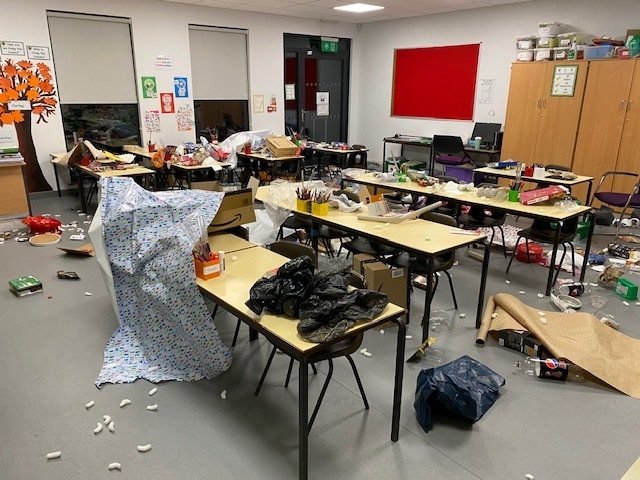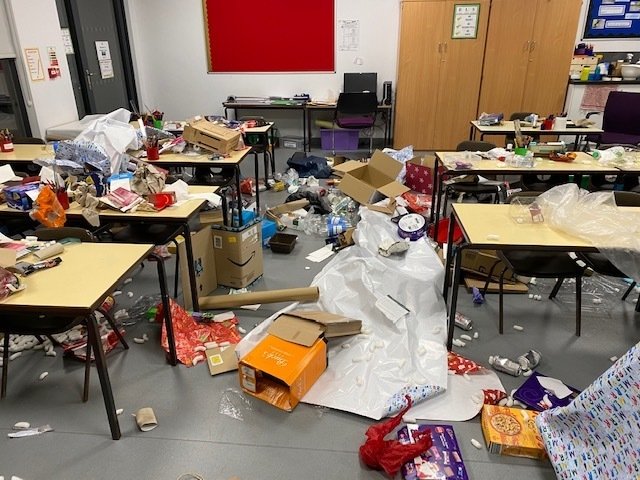 Things to remember:
Break Time
If your child would like a snack at break time please provide them with fruit.
Reading books
We are unable to send reading books home at the moment. However, your child will read in school and they can still share one of their books with you at home. Reading is so important, please, please, please listen to your child read often as possible. We do have our online reading scheme Bug Club which gives children access to online books set at the right level for their reading ability.
Learning Logs
Learning will stay at home. Homework will be uploaded onto Jotter Learn on a Thursday for the children to complete in their Learning Logs. Unfortunately Learning Logs will need to stay at home until government guidance changes. Spelling tests will take place on a Wednesday in school. Children can practice their spellings on Spelling Shed at home. Timetables Rockstars is still brilliant for practicing times tables at home. Remember to complete 10 sound checks to get your baseline speed.
Library books
We are unable to visit the school library at the moment.
Water Bottles
All children need to bring a named water bottle to school each day. All our water fountains are closed so this is vitally important. These bottle will be taken home each night to be cleaned and refilled at home.
Our topic the term is
Life on a Dump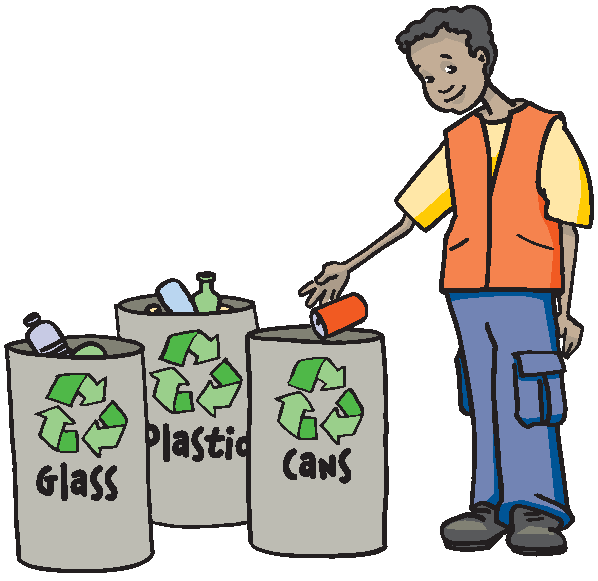 To read this term's topic leaflet please click here.
Sandals and Swords
To read this term's topic leaflet please click here.
Below please see the photos of some of our fantastic Take Home Tasks. Well done everyone!