Year 3
Week Beginning 20-4-20
Hi Elephant / Hefalump Class,
We hope you had a lovely Easter holiday and enjoyed spending time with your family. Did the Easter Bunny come? We were wondering how many eggs you have left, not very many we imagine!
I (Miss Jarra) started my art journal and have really enjoyed the quiet time and peaceful feeling I get when I focus on it. I have also been very privileged to watch some unexpected visitors in my garden. Ralph and Rose have been very busy, as they have to feed the chicks every 15 mins. They are very good at it and always seem to find big, fat, juicy morsels for the chicks. They are always on the lookout for predators but do not seem to be too bothered by me (or Angus) sitting in the garden.
Have you noticed any wildlife over the Easter holiday?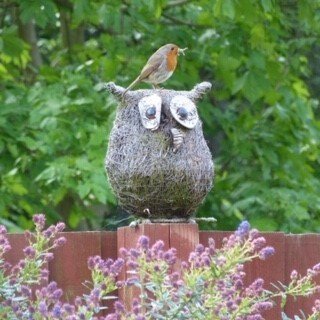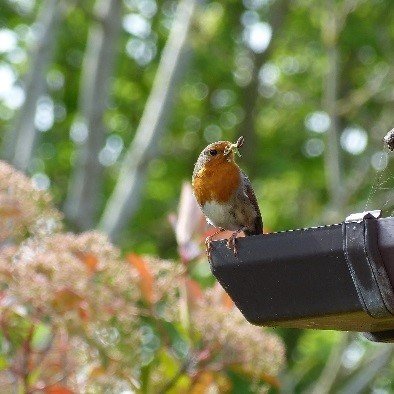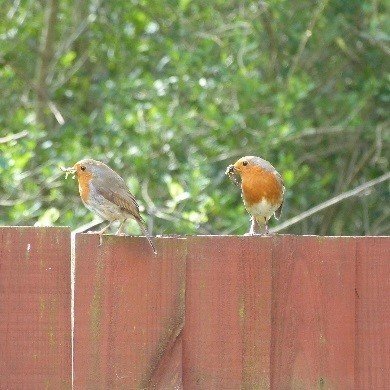 So, we come to the start of a new term in the most peculiar way. Life is very strange for all of us now so it is very important to talk. Talk when you are feeling happy, positive or excited and talk when you are feeling sad, upset or miserable. Make sure you are eating healthily and remember to get your daily exercise in too.
We do have a new topic, but we are not yet going to reveal what that is…dun, dun, dun!
Computing
This week, we would like you to become vloggers. Yes, you heard right. We bet there are several that you watch on a regular basis. We would like you to start your own 'Hefalumps in Lockdown' vlog. To begin with, you might want to look at a few of your favourite vloggers to see what they do, how they do it and how they present it. You will then need to make a bit of a plan as to how you are going to do yours. Are there specific elements you want to include? What aspects of your daily life are important to you? What do you think other people will want to see? Try to do a little each day so your vlog reflects a whole week of your life in lockdown. If you have the technology available, you could edit different parts of each day together. Email your videos to: elephants@broadmeadlowerschool.co.uk
Maths
The NCETM (National Centre for Excellence in the Teaching of Mathematics) website has online lessons for you to access.
This week we will be looking at fractions.
Lower Key Stage 2 - Fractions
Monday - Lesson 1Explore the whole and part relationship in familiar contexts, using area, linear and quantity models
Tuesday - Lesson 2Explore the whole and part relationship and generalise that a part is always smaller than the whole
Wednesday - Lesson 3Explore the concept of 'equal' and 'unequal' parts
Thursday - Lesson 4Embed the concept of equal parts and unequal parts
Friday - Lesson 5Develop understanding that equal-sized parts do not have to look the same.

You can find lessons 1-5 for Lower Key Stage 2 on the link below
https://www.ncetm.org.uk/resources/54454?utm_source=NCETM%20Newsletters&utm_campaign=4a4d6a8df7-primary-round-up-april-2020&utm_medium=email&utm_term=0_13f8d631f4-4a4d6a8df7-228460853#LowerKS2Fractions
Spelling
The CEW (common exception words) for this week contain the letter strings 'ough' and 'augh' and are as follows:
though, through, thought, enough, caught, naughty
Use your best joined handwriting to practise the spelling and then try to put each word into a sentence.
Spellings Shed Stage 3 List 25
Words ending in '-er' when the root word ends in (t)ch.
Explain that it is easy to add 'er' on to the end of words ending in 'ch' as you can just add it straight on the end.
Get children to write down the 10 root words for each of the spellings. Then use the Look, Cover, Write and Check method to practise the spelling.
teacher
catcher
richer
stretcher
watcher
dispatcher
butcher
preacher
cruncher
scorcher
We are at the other end of an email so please do not hesitate to get in touch if you have any questions.
Take care, hope to see you all soon.
Mrs Goodall and Miss Jarra
School Closure Parents Letter_Year 3.pdf
Year 3 Home Learning Pack Guidance and Answers.pdf
t-e-2549921-year-3-school-closure-interactive-learning-links_ver_8.pdf
t-e-2549912-year-3-school-closure-home-learning-resource-pack_ver_3.zip