Year 2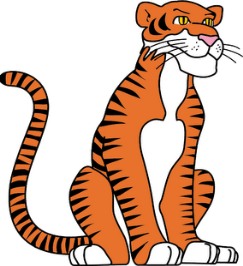 Hello Tigers!
It feels very strange not seeing your smiling faces at school and we know it's only been just over a week. We have been staying at home with our families and only venturing out to exercise and get food, as well as doing a tremendous amount of cleaning! We hope you have been completing some of your Home Learning tasks and keeping safe by listening to your parents and carers, and remembering to wash your hands!
As we won't be at school to finish our 'Land Ahoy' topic we thought you might like to finish it with your parents/carers. We were due to read
Can You Catch a Mermaid? By Jane Ray (you can watch it here: https://safeYouTube.net/w/1T63 Read by CA's Storytimes). You could then use this to write your own Mermaid story or poem (see how much sneaky punctuation you can get in it). When you've finished you could create a front cover for your story in any style you like. Alternatively, you could write an information leaflet on a mermaid or any sea creature you like. Remember to include pictures, photos and diagrams. If you want, you could do both. Remember to practice your spellings (on Spelling Shed) and use them in your work. You should use capital letters and full stops, but try to include verbs, adverbs, adjectives, compound words, connectives (joining words), apostrophes, and contractions. For an extra challenge see if you can include the four different types of sentences:
a statement, a question, an exclamation and a command.
Make sure you read your work through when you've finished to check you've included everything!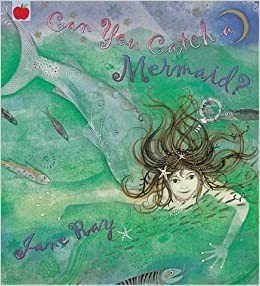 Before we broke up from school we were learning about Length and Height in Maths (cm/m). The squares in your Maths book should be 1cm long. Make your own 15cm ruler using a page from your book? Use your ruler to find out how many items in your house are shorter than 10cms. You could create a table in your Maths book using what you have found out? You could even write a couple of questions about your table if you want an extra challenge.
Don't forget to continue to practice Times Table Rock stars and your number bonds (to 10, 20 or100).
We'd like you to enjoy your home learning and can't wait to see what you've done. Remember any photographs or work can be emailed to office@broadmeadlowerschool.co.uk for us to look at.
Keep active, stay safe and look after each other.
We'll be back with some more tasks soon.
Bye for now Mrs Cosbie-Ross and Mrs LeNette
School Closure Parents Letter_Year 2.pdf
Year 2 Home Learning Pack Guidance and Answers.pdf
key-stage-1-arithmetic-full-tests_ver_6 (1).zip
Maths reasoning -sats-revision-year-2-sats-practice-worksheets-_ver_8.pdf
Reading year-2-2018-spring-term-reading-assessment-pack_ver_6.zip
t-e-2549920-year-2-school-closure-pack-interactive-learning-links_ver_3.pdft-e-2549911-year-2-school-closure-home-learning-resource-pack_ver_1.zip
t-l-526517-phonics-activity-mat-2-resource-pack-english_ver_5 (1).pdf