Year 1
Dear Badgers,
Gosh, how we are missing you!
Thank you for all your lovely e mails before Easter letting me know what you have been up to. I would love to hear from you again. I wondered if you would write me a letter, in your best handwriting, telling me what you have been doing over the Easter holiday. Then send me a photo.
As you know, I was hoping to get married on Easter Sunday but unfortunately we had to postpone until August. However, I did have a pretend wedding in my front garden with my neighbours in their gardens. I threw my bouquet, had a first dance, put on our rings, Mr Blake wore his suit and I wore a veil and my wedding shoes!
It was amazing to see lots of you on our Pirate Day! A huge thank you to Mrs Chaplin for walking me all round the village while on facetime. You all looked amazing and did some fantastic pirate flags and activities! Sorry if I didn't get to see you but I have an idea for this week.
So, this week I thought we could have a superhero week! Our texts this week will be:
https://www.youtube.com/watch?v=0JySea288Qo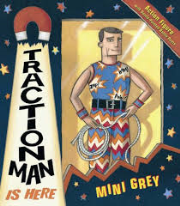 https://www.youtube.com/watch?v=oGvl7cxzaI0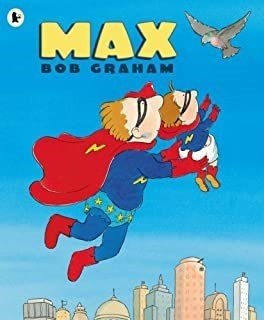 There are loads of other exciting ideas on this link:
https://www.twinkl.co.uk/resource/t-t-14871-superheroes-ks1-lesson-plan-ideas
… and then I thought we could have a Superhero Day on Thursday and Mrs Chaplin can walk round the village again looking out for our little Superheroes. For our pirate day Mrs Chaplin managed to stay in contact with everyone on the PTFA Facebook page. If you are not on the page but would like to take part, you can use my new email address to let me know where you are. badgers@broadmeadlowerschool.co.uk
Please continue to use Spelling Shed and Numbots. Let me know if you don't have your logins and I will send them across to you.
I'm so proud of all of you and your mummies and Daddies for keeping you busy.
Mrs Casale and Mrs Chaplin have been missing you too and wanted to send you all a message:
Hi Badgers,
I am missing you very much! I hope you are all behaving for your mummies and Daddies, enjoying the sunshine and having lots of fun.
With all this time on my hands, I have been catching up on boring mummy jobs like cleaning, sorting cupboards and bedrooms, doing the weeding and gardening and keeping everyone fed!
BUT I have also had some fun times! I have watched movies with my family, had picnics in the garden, colouring our Stay at Home pictures to put in our window and enjoying spending quality time with my family. My children set up a paddling pool for my dog, Rio and he loves it! We also celebrated my daughters 16th birthday and I baked a very tasty cake!
Keep up all the good work that you have been doing. I am so looking forward to seeing you all again soon.
Stay safe and keep smiling
Love from
Mrs Casale xx
Hello my lovely Badgers!
I have missed you all very much. It's been lovely to see a few of you on my daily walks. It was especially fun to wave to and see so many of you on Pirate Day. You all looked amazing and it was great to see so many pirate flags around the village.
I've spent a lot of time throwing balls in the garden for Luna. She thinks it's brilliant to have us all here to play with her all the time. We've also celebrated an 11th and 9th birthday in our house while in lockdown so we've had lots of fun and lots of cake!
I know it's all a bit odd at the moment and we miss our friends but you're all being superheroes by staying at home and staying safe.
Love from
Mrs Chaplin xx
School Closure Parents Letter_Year 1.pdf
Year 1 Home Learning Pack Guidance and Answers.pdf
t-e-2549910-year-1-school-closure-home-learning-resource-pack_ver_1.zip
t-e-2549919-year-1-school-closure-interactive-learning-links_ver_3.pdf